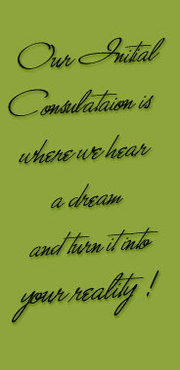 Bring your Mom and Maid of Honor to help you pick out your special items. Our Wedding & Special Event Boutique will help you to know what you will need and what you will want to make your wedding dreams come true.

No more busy store hassles, visit our all inclusive boutique providing wedding and event accessories. You will get highly qualified, personalized, undivided attention for YOUR special day.


Your dream can be "sensibly priced" wedding decor without compromising quality. It is my mission that each wedding be as unique and personal..."custom" for each and every Bride and Groom as they are for each other.

---
What our customers are saying about us!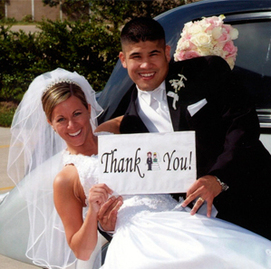 "Ginger was fun to work with! She spoke with me like a mother and we felt like we'd known each other forever the first time we spoke! The flowers we used were all natural and just beautiful. I opted for roses but she has an array of flowers to choose from and believe me, she knows her stuff. She also did the decorations, linens and all. Everything was so lovely - simple yet elegant. And that's exactly how my husband and I wanted it."

Bring on the FLOWERS!!!!!
All I can say is Ginger is the BEST!!! Her & her team made my wedding dream come true. They took my ideas & made a fantasy for me. Everyone was blown away with the decor & flowers. Everybody can't stop talking about how beautiful the wedding was!

"Ginger, I will never forget what you did to make our wedding perfect. Everytime we look at our wedding album we will remember how you watched over every last detail from the first consulation all the way through our dream wedding day"


---
Holidays made special by Events n Petals